Antivirus for companies
Webroot SecureAnywhere Endpoint is settled on a monthly or yearly basis and your license can be upgraded or downgraded from month to month. This ensures that your business has full control over both resource planning and finances. We will make sure to remove your old antivirus before our new antivirus is installed.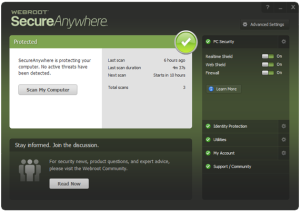 With our Managed Antivirus installed, we monitor the security of your company 24/7 and ensure that your Antivirus is always up to date, active and running as it should. Our technicians are ready to solve problems and through our Technical Monitoring solution we often catch errors before it arises as a real problem. You can read more about our complete monitoring package by clicking on the link below: Read more about our service
Our solution does not interfere with the work and gives your company an overview back.
Webroot is easy for the computer to run (only 5Mb RAM idle) and does not disturb the user unnecessarily. It is also secured so that only administrators with us and your company can remove it from the computer. This ensures that an employee does not accidentally remove Webroot or turn it off, jeopardizing the company's data security and compliance.
We also offer monthly reports with statistics on the viruses that have been removed, from what source and where they were found. This is especially popular with companies with changing employees and companies that work with requirements for compliance by e.g. HIPAA or EU GDPR (Personal Data Regulation).
Tested and documented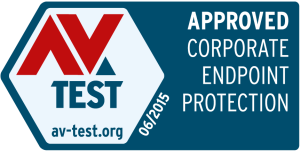 WEBROOT SecureAnywhere Endpoint is high on the world rankings of professional security solutions for companies. The antivirus engine has been thoroughly tested and approved by independent laboratories.
Protection independent of operating system: Windows, Mac or Vmware / Hyper-V installation.

Best performance and protection on the market

Virus definitions should never be updated as Webroot runs Real-time

Cloud-based centralized scanning saves resources and leaves scanning and detection to Webroots cloud platform.
In addition to Webroot, we offer several modules that can be easily connected to your subscription, such as:
Web filter / Web statistics (comply with internal IT policy)

Online Backup of PC / Mac / Server / SQL / Exchange / VM / Office 365

Patch Management (update of Windows + 3rd party apps)

Vulnerability scanner (reviews your system for security flaws and sensitive data)

Mobile Device Management (Find Mobile, get insight into data or delete device)
It is also possible to get a complete package solution that also includes support and monitoring of your equipment.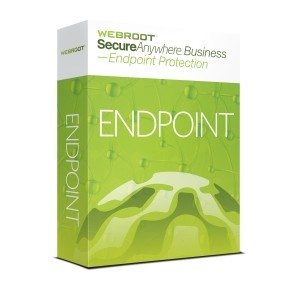 NOTE: If you still have time left with your old Antivirus, we can take over your license and replace it as follows; that the time you have left you can add to Managed Antivirus with us for free.
Once the license has been sent to your E-mail, you can download the program below.
Supported Desktop Systems:
Windows® 10 32 and 64-bit
Windows 8, 8.1, 32 and 64-bit
Windows 7, 32 and 64-bit
Windows Vista®, 32 and 64-bit
Windows XP® ** 3, 32 and 64-bit
Windows XP ** Embedded
Mac OS X 10.7 (Lion®)
Mac OS X 10.8 (Mountain Lion®)
Mac OS X 10.9 (Mavericks®)
Mac OS X 10.10 (Yosemite®)
Mac OS X 10.11 (El Capitan®)
Mac OS X 10.12 (Sierra®)
Mac OS X 10.13 (High Sierra®)
** Must support SHA-2
Supported Browsers
Google Chrome® 11 and later
Internet Explorer® version 11 and later
Microsoft Edge® (Phasing out)
Mozilla® Firefox® version 3.6 and later
Safari 5 and later
Opera 11 and later
Supported Server systems:
Windows Server® 2012 R2 Standard, R2 Essentials
Windows Server 2008 R2 Foundation, Standard, Enterprise
Windows Server 2003 ** Standard, Enterprise, 32 and 64-bit (must support SHA-2)
Windows Small Business Server 2008, 2011, 2012
Windows Server Core 2003 **, 2008, 2012
Windows Server 2003 ** R2 for Embedded Systems
Windows Embedded Standard 2009 SP2
Windows XP Embedded SP1, Embedded Standard 2009 SP3
Windows Embedded for POS Version 1.0
Windows Server® 2016 Standard, Enterprise and Datacentre
** must support SHA-2
Supported VM systems
VMware® vSphere® 5.5 and older (ESX® / ESXi 5.5 and older), Workstation 9.0 and older, Server 2.0 and older
Citrix® XenDesktop® 5, XenServer® 5.6 and older, XenApp® 6.5 and older
Microsoft® Hyper-V® Server 2016
Microsoft® Hyper-V® Server 2012, 2012 R2
Microsoft® Hyper-V® Server 2008, 2008 R2
Virtual Box